In early 2020, the Pokemon market started to rapidly heat up. Although some older games and assorted memorabilia have also seen prices spike in the frenzy, the real golden tickets have been rare, colorful pieces of cardboard — Pokemon cards. Several overlapping socioeconomic factors and decades of sustained love for the global franchise have created the perfect storm for a red-hot Pokemon collectibles market.
Lockdowns and Nostalgia
When lockdowns of various stages emerged across the United States starting in March 2020, people suddenly found themselves much more confined inside, including many young adults who were now working, taking college classes, or job hunting at home. Six months later, half of young adults (ages 18-29) were back at home and living with their parents, a record surpassing even the Great Depression era.
Through panic and fear, people often turn to nostalgia for support. It's completely possible that many young adults returned home, chanced upon an old game or card binder, and, upon receiving a nice stimulus check (or with some cash freed up from the lack of happy hours and weekend excursions), put their money towards purchasing nostalgia in the form of that card they always wanted.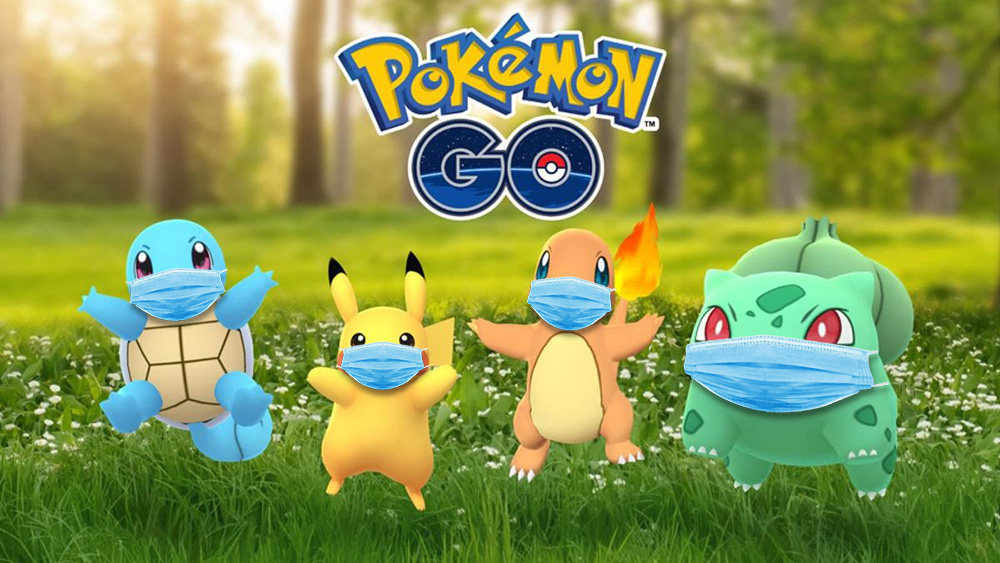 Sustained Cultural Relevance
Unlike other fads over the decades, Pokemon isn't just limited to one item set. Since 1996, Pokemon has created various generations of video games across Nintendo's cherished product suite, from Pokemon Red, Blue, and Yellow versions on GameBoy to (as of the time this article was written) the latest Generation 8 games, Pokemon Sword and Shield, on the Nintendo Switch. Concurrently, the Pokemon Trading Card Game (TCG) has released card packs for people who want to "catch 'em all" in a more tangible manner.
Even if you never played the main series games, or engaged in the card buying and trading of playground pop culture, chances are you've encountered Pokemon through some cultural facet. The Pokemon anime, with icons Ash Ketchum and Pikachu at the helm, has run continuously since the late 90s. Pokemon plushes, birthday cakes, notebooks, memes, and even Macy's Thanksgiving Day parade balloons pop up across the year.
A few years ago, another viral phenomenon helped reignite and sustain childhood nostalgia: Pokemon GO. Although the magic of "Pokemon in real life" and those warm summer days of 2016 have passed, Pokemon GO has retained over 100 million monthly active users across the world through 2020. Active gameplay that's accessible on standard smartphones increases positive associations to the Pokemon franchise, and in doing so, creates a positive feedback loop of demand. If players are enamored by the little "pocket monsters" on their screen, it can spark their interest in other collectibles from the franchise.
Speculation and Luxury
One related trend that gained more publicity through 2020 was the rise of active investing. This included investing in more-traditional securities (like stocks and mutual funds), but it also included "alternative assets", like cryptocurrencies and, yes, Pokemon cards.
Nostalgia certainly helped drive interest and demand for Pokemon products, but even people who had never been enamored by the franchise started to eye the rising prices of rare cards. At the high end of the market, some subset of buyers who frantically outbid each other on eBay were probably interested in developing a "Pokemon asset portfolio"; just as fancy cars, watches, sneakers, or Birkin bags are bought for their rarity and resale value, so, too can Pokemon cards (especially professionally-graded and protected cards) be considered alternative assets to invest in.
The transformation of rare Pokemon cards into high-profile luxury goods in the public consciousness also likely created a demand shock in the market. Infamous YouTubers, rappers, and other people in mainstream culture have dropped hundreds of thousands of dollars on some of the rarest Pokemon cards to have ever been printed, one-upping each other with exorbitant prices paid. It's possible that the card prices themselves have begun to factor endogenously into demand, with the purchase of an extremely rare card offering both bragging rights to exclusive ownership and media attention.
This brings us to the titular question: what's a Charizard worth?
If you're going for luxury (or a retirement fund, if you happen to have some well-preserved cards safely tucked away), you want to look out for a 1st edition Holo Mint Charizard from the 1999 Base Set. Even back in the day, this card was rare, and its status as the first Charizard to be printed in the first set (and the 1st printing of the set, as indicated by "1st edition") commands quite the premium at higher grades.
Back in 2016, a PSA 10 card (the maximum score PSA gives for its card grading) sold for $8,800.
In September 2020, somewhat-famous rapper Logic purchased a PSA graded 10 card for $226,000.
In December 2020, a similar PSA grade 10 card was sold for over $350,000. While the buyer is unknown, the ecstatic seller said that he had purchased that card for $700 back in the Great Recession era of 2009 out of nostalgia: "when I bought it in 2009, it wasn't because I saw it as an investment but because I felt like it was a trophy to commemorate my entire childhood."
Is the Pokemon collectibles market in a massive bubble right now? I'd say yes. At the same time, however, the bubble may not "pop" so much as deflate as trends shift over time. Pokemon's mainstream appeal has lasted for decades, and as of the dawn of its 25th anniversary, seems highly unlikely to fade away from relevance like the beanie babies of yesteryear.